"Barbara's camera is an extension of her heart"
MARGIT SBICCA MULDER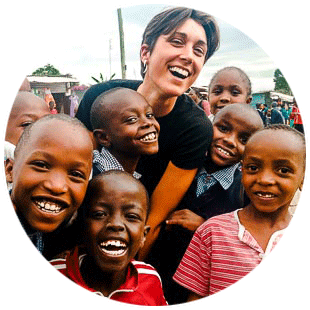 A less official version of my bio is coming soon
I was born in France in 1981. I worked as an Art Director specialising in the charity sector for advertising agencies in Paris and London, winning a Press Advertising Award for a WWF campaign and the Good 50x70 Posters competition endorsed by Amnesty International.
I left advertising to follow my next dream, that of photography. Taking pictures of strangers is at the core of my mission: I see in the eyes of my subjects an openness to the connection being made, a familial bond that is stronger than difference or division. "We are all a human family". I often look at people from whom society turns away – the 'other' people. The damaged, the marginalised, and the strange. In turn I bring my own story, strength and vulnerability, to my work.
I was delighted to win "Howard Chapnick Award" from the Missouri Photo Workshop.
Another of my work is being exhibited at Eyes on Main Street Wilson Outdoor Photo Festival until September 7, 2016
I'm currently on the road in my customised van to be even closer of the other and truly live each encounter. My next mission: draw a heart on the map of France through the roads that I will take, in 80 days.
I AM YOU
 I WOULDN'T BE ABLE TO CREATE MYSELF WITHOUT YOU, SO THANK YOU!
Click on the circles to access our stories
MORE WILL COME
SUBSCRIBE TO MY NEWSLETTER IF YOU WANT TO BE NOTIFIED