A father is so important for a girl. She will often search his image in the one she will fall in love with. 
Away from my family I can not say eye to eye "I love you dad". The only thing I can do to tell him is to be happy and show that I am well surrounded and protected. I could hardly have done better by telling him that I would spend the weekend photographing the Dalai Lama.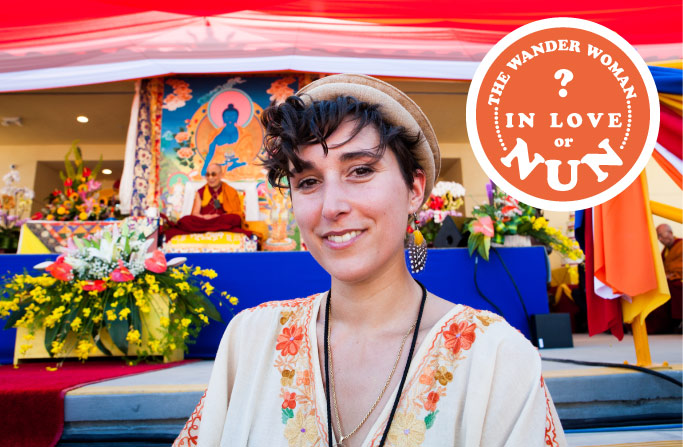 Since I'm kid my father keeps telling me to marry to a rich man. I never understood why. To me, depend on one individual is an invisible prison that cuts any energetic source of creative flow. I want to depend of myself and the world, through each person I will meet on the road.
However I know that holding the hand of someone you love, both willing to walk in the same direction can feel wonderful. I wanted to walk by myself those past three 3 years to rediscover where I wanted to go.  I met an infinite rainbow of possibilities. Today I still dont' know where the surprises of life will lead me and why pretending to know or trying to control it? 
I can only hope to get the chance to hold a hand again to illuminate even more the mysterious journey of life. But if this hand doesn't reach me, I will certainly wish to learn to embrace the world from that Love that the Dalai Lama talks so well about.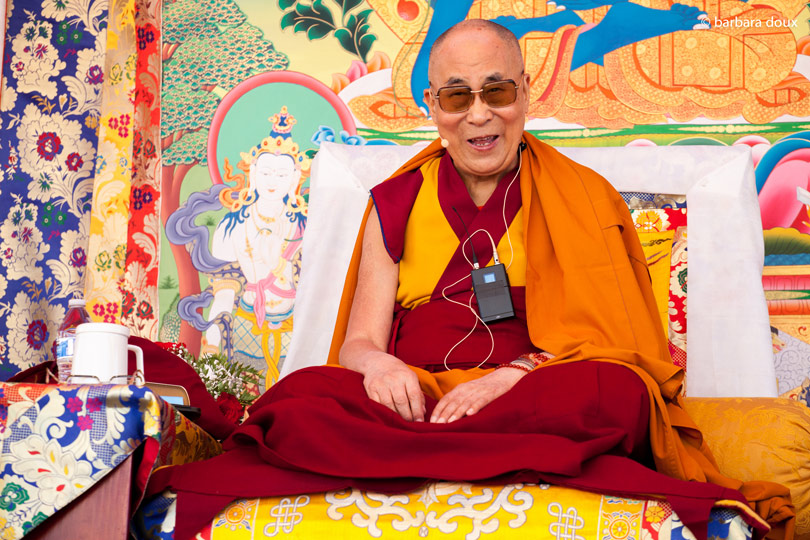 More of my pictures can be seen on the official site of the Dalaiï Lama
http://www.dalailama.com/gallery/album/0/631#ad-image-1
The Wander Woman

A career as an art director in London and as a photographer, Barbara quit everything to live in a fitted van and produce  "THE HEART OF FRANCE IN 80 DAYS ". Then, she wins the green card at the lottery! She is now in Los Angeles without knowing what's waiting for her except the sun and her dreams to fulfill.
Qui m'aime me suive!