It all started when my roommate asked me if I wanted to assist a photographer friend of her. Being new in Los Angeles means that I have to start all over again and I'm ready to swipe floors of movie studios or anything like that with a huge smile on my face and not being a shame of it. Therefore, I accepted straight away not knowing who was the photographer I will assist and what was the job about.
And here I am working on the side of Christopher Morris for the Princess Charlène of Monaco, and still can't really believe it!
Before all I had such a fantastic time assisting Christopher. He is a wonderful human being, simple, generous, and so easy to talk with. He spent his life pursuing his passion for photography, went from conflict photography to the white house, to fashion, and now as he like to joke about it, he is a baby photographer, for the Princess Charlène of Monaco.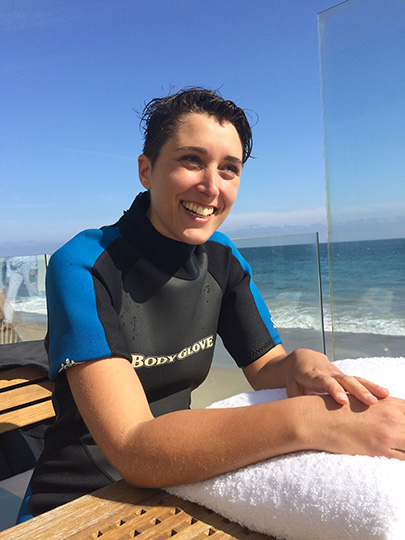 Next, I had the chance to spend sometime near by the Princess, who loved my hairstyle by the way! I enjoyed some moments with her close friends, family and team.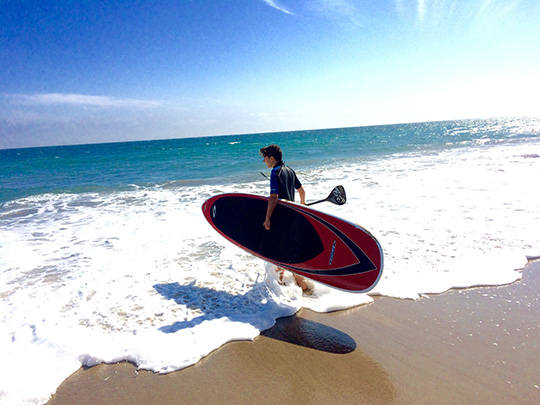 The last night was apotheosis! We went to the house party of a famous hollywood producer. I could see superheroes like batman (1992) but had no glue of who were most of those people even if they looked very familiar to me.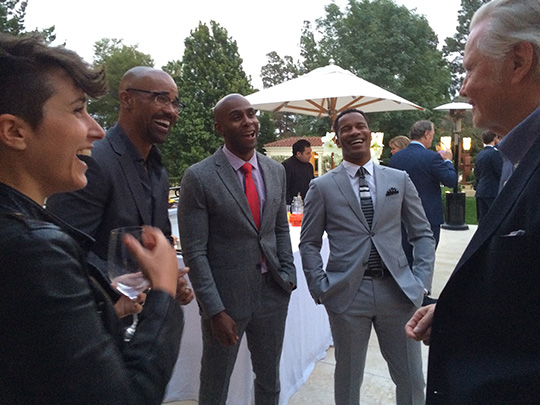 It seems then that i'm still on the right track living the American dream. But the most magical thing for me was the freedom that Christopher offered me by allowing me to stay myself in front of the Princess and those celebrities; in particularly this moment were Christopher told me I could jump into the ocean if I wanted to. No need to tell me this kind of things twice. I was so happy to see the smile of people watching me, so surprised that I was daring to enjoy what the day had offered me, taking advantage of this simple moment of pure freedom.
I felt like the richest gypsy princess of the world.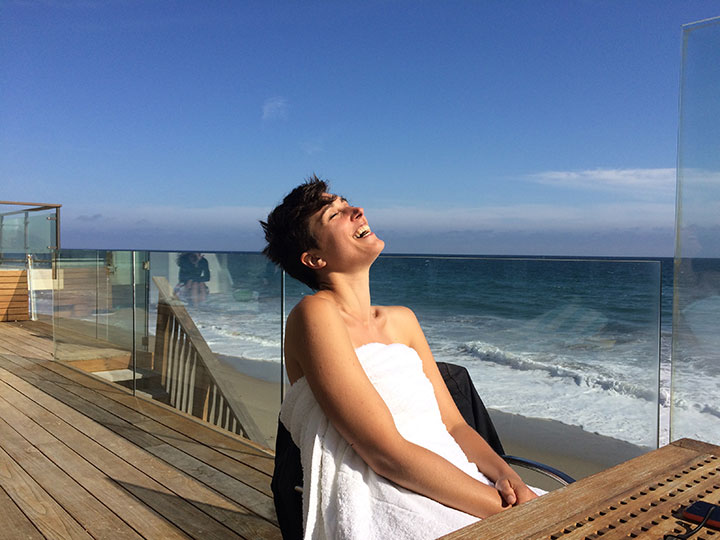 I learnt a lot from Chris and from being surrounded by such hard working people, attentive to the slightest details always ready to serve at their best. I can't wait to progress in that direction to serve others learning to be more generous by creating and sharing my heArt.  
A big thank you to my roommate Barbara for introducing me to Christopher! Thank you to the precious advices that some members of the Princess have given me, but who more importantly taught me by example serving the princess as well as they possibly could. Thank you to Princess Charlène for being in such harmony with the water, listening your heart guiding you to save children's life thank to the creation of your foundation.
The Wander Woman

A career as an art director in London and as a photographer, Barbara quit everything to live in a fitted van and produce  "THE HEART OF FRANCE IN 80 DAYS ". Then, she wins the green card at the lottery! She is now in Los Angeles without knowing what's waiting for her except the sun and her dreams to fulfil.
Qui m'aime me suive!