PARIS CAPITAL OF THE TIME AND EGO, ASSASSINS OF THE CREATIVE ACT.
Finally I leave Paris, after spending two weeks. I had to come here rather hurriedly for my appointment at the US Embassy to validate my green card won at the lottery.
I wanted to add to "The Heart of France in 80 days" its capital anyway, but not without feeling the fear to face the madness of this human mass compartmentalised in the gray asphalt.
I quickly got used to the anthill's pace, chaining appointments and running around under a bright sunlight. I even enjoyed it. Would have I actually missed this crazy dance? Meeting after meeting with friends, family members, strangers, and others, my field of action and decision making revved, I was going to run out of time. Time, this notion that I'd almost forgotten hit my face to bring me back to the reality of the rules of our society.
My enthusiasm started to fades away, like the rays of the Parisian sun let space to the rain. Judgments, criticisms and disappointments penetrate me like drops that sheared my wet carcass, this being of the past which disdain all kind of interests and passions. Do I just need to rest? Inertia makes this internal coldness more incisive. I understand better why the capital never stop moving.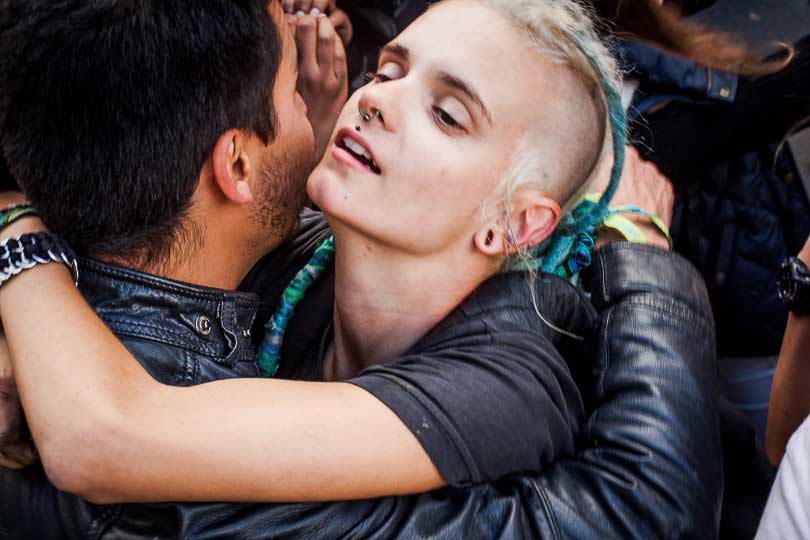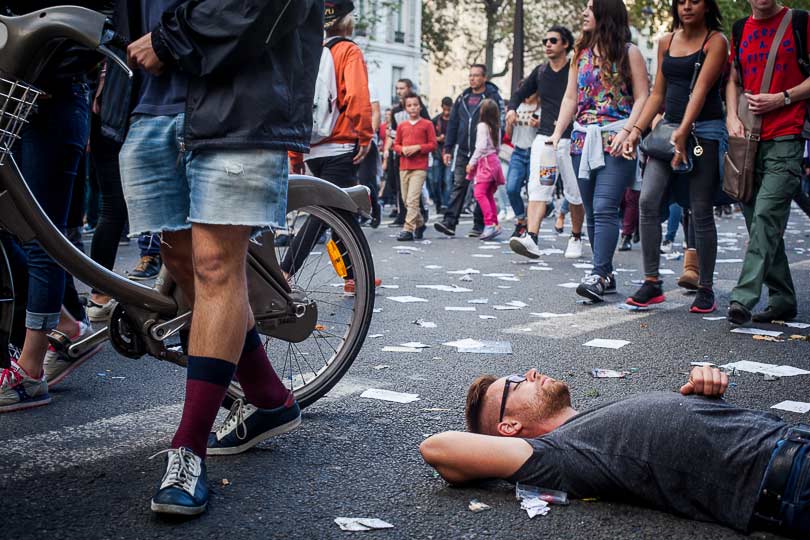 And if it was done just the opposite? Too many stimuli, desires, and expectations generated by the influence of others and the ego. Taken by this icy whirlwind that sweeps us into the abyss of time, we forget our own pace, and our own creative act that generates this internal heat and gives meaning to this natural road that always lies ahead. So why hurry?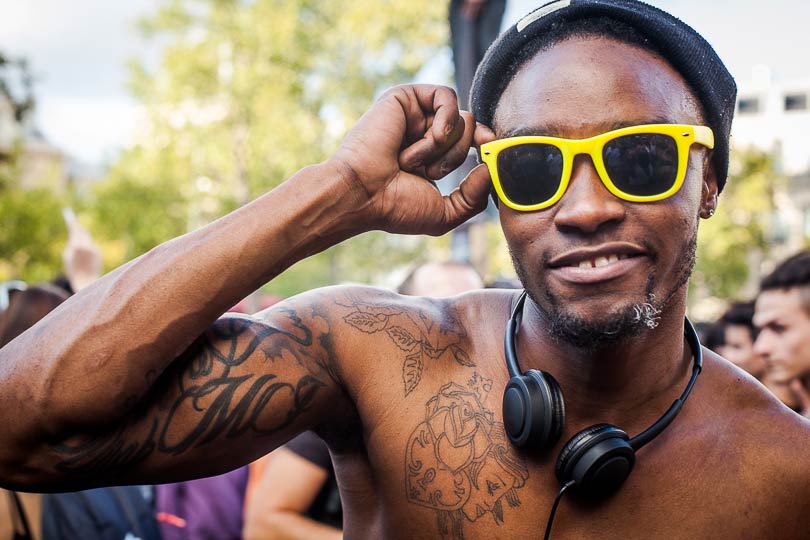 As this young man from the techno parade guided by the cheering crowd and his killer ego, I fell again into the trap. I would not take many photos, as kind of unconscious revenge, for not feeling appreciated, existed in the eyes of others, too busy watching their one feet running after the time; a suicide of the creative act.
A few seconds before attempting to climb higher on the Republic statue, facing the sun, the young man opens his arms wide to feel the heat go through him and warm his heart.
But what is this coldness that paralyses us or instead hustles us to always want to go higher, at the risk of forgetting our natural rhythm, carrier itself of creation?