IT IS OFTEN TOO LATE WHEN WE DECIDE TO FINALLY SAY "SORRY" OR "I LOVE YOU".
"Au revoir Papa, Maman." I see them disappear in my rearview mirror, slowly it is no more than two points which I perceive far off. More they shrink more I feel the strength of their love. One day they will be gone. How strange is that feeling to imagine that later, it is in the sky that I will search for those two dots of loving light. It will then be impossible to turn back and hug them for a last time.
Then why leave?! C'est la vie. A road waits for each of us, to explore by ourselves.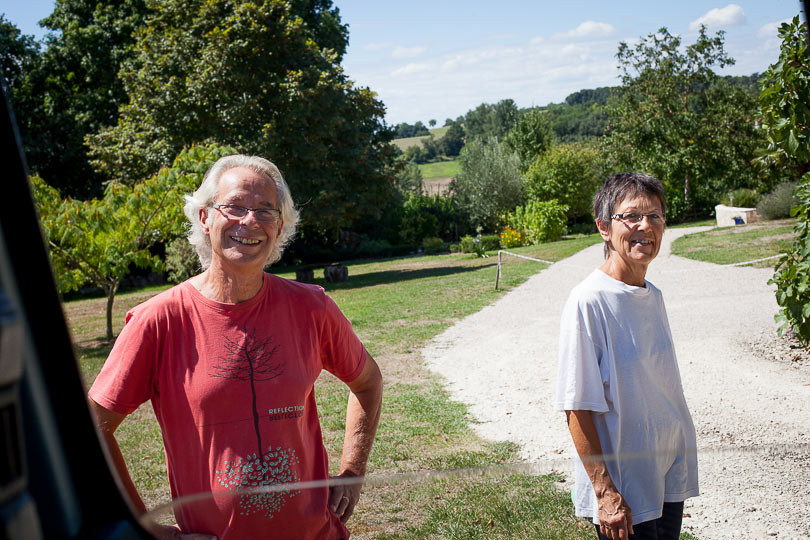 I am aware of the chance that I had stay with my parents, hanging for so long, spoiled and cherished. It is often too late when we realise we should spend more time with our relatives, often too late too say "sorry", to ask for a hug or to say "I love you" or again, try to fix conflict which, let's be honest, will keep haunting the rest of our life.
It is a life of no regret that I'm trying to lead. 
I was supposed to stay only one week at their place. I end up staying more than 2 months. I leave this time serene, without leaving behind me any anger, frustration, or reproach. We understood each other, accepting the life of each other, supporting one and other in the good and the bad. So well even than my dad didn't want me to leave anymore, and me neither.
Its been nearly one year that I'm on the road of freedom, but that journey wouldn't have been truly peaceful without me knowing that my parents would know me better and understood me better. This time I'm not escaping anything, which actually makes the departure even more difficult.